Prom is the premier social event of high school life, and with how important the big night is, it's never too early to start thinking about what you'll wear. Whether you already have a color, silhouette or style in mind, or you need a little inspiration to get started, Prom Headquarters is here to help with a rundown of the 2023 prom styles and color trends that will have you turning heads in your prom dress.
Light and Airy
Hollywood A-listers have been embracing lighter looks for years, and those trends are making their way into the 2023 prom styles in a big way. Light, airy dresses are the perfect choice if your plans include dancing all night. As a bonus, lighter gowns look great on any figure, and ruffles can be worked into any silhouette. Check out the collection of ruffled skirt prom dresses for a bit of light and airy inspiration. While this style can work with any dress color, black is the preferred hue to pair with this style in 2023 for a look that's light but also a little bit mysterious.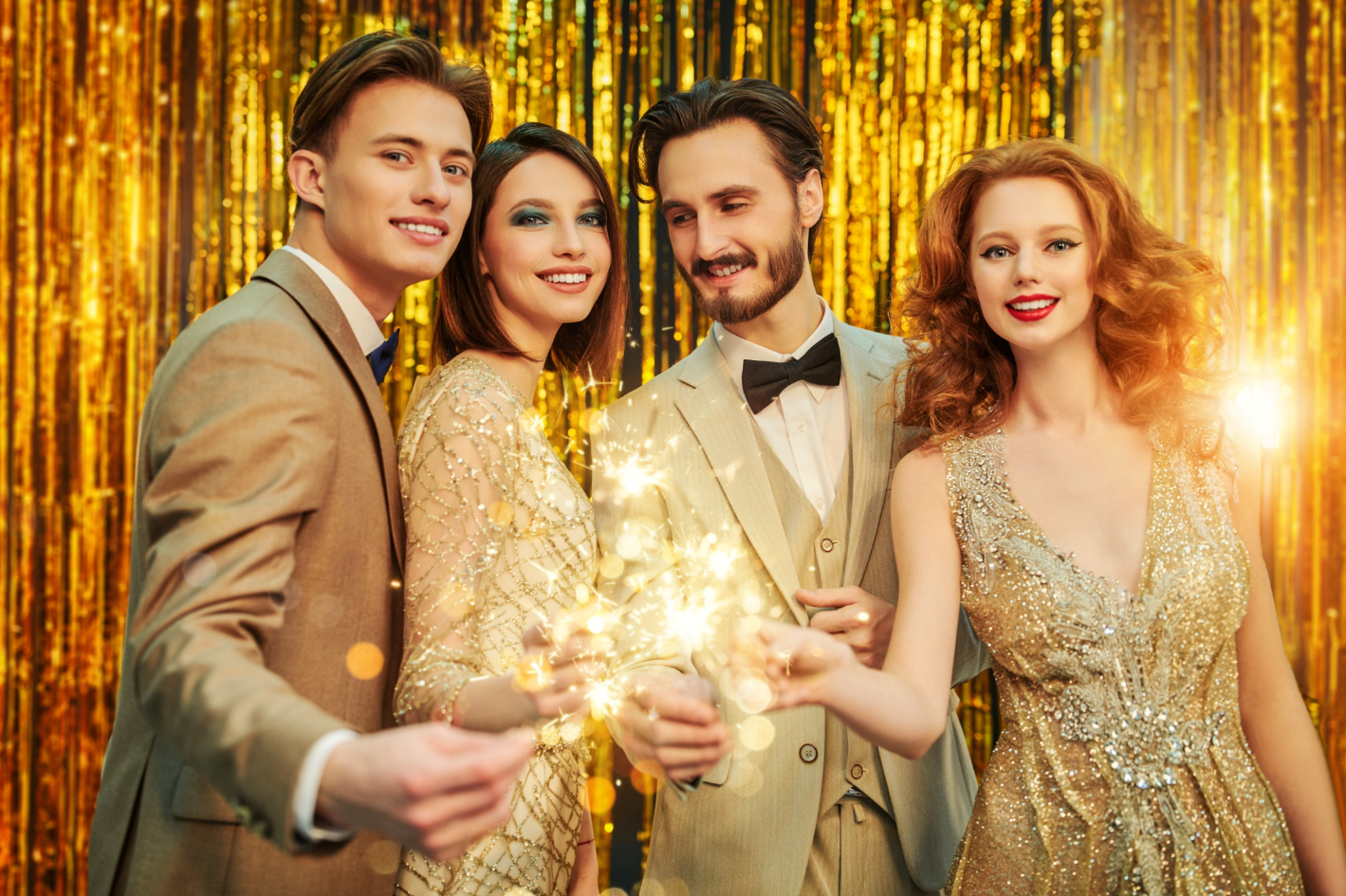 Sparkle and Shine
Prom is your night to shine, and what better way to make sure that all eyes are on you than to arrive in a shimmering, sparkling prom dress? Nothing says glitz and glamour quite like a glittering prom dress or a gown full of shimmering sequins. Looking for a color that will make you look positively surrounded by sparkle? Choose a prom dress in a classic shade of rose gold, gold or silver.
Fit and Flare
Fit and flare isn't exactly a new trend, but it's still going strong in 2023 - with a little added drama, of course. Get in on this stylish trend by slipping on a svelte mermaid dress with a fit bodice and a skirt that flares at the knee. Choose shiny satin fabric for a sleek silhouette or even a little bit of lace to make sure all eyes are on you on prom night. If you prefer a fit and flare silhouette that flares from the thigh instead of the knee, try a trumpet skirt prom dress.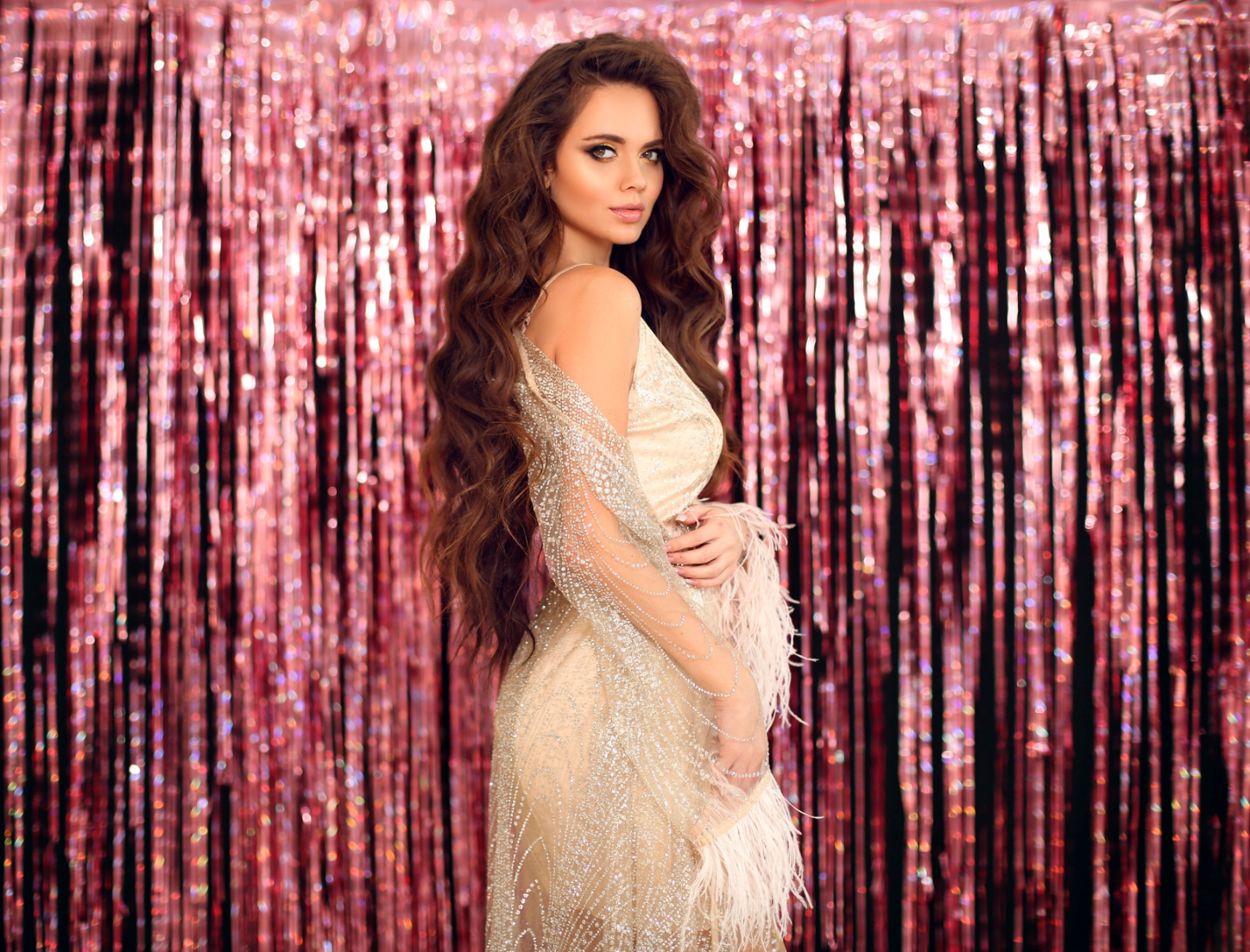 Feathers and Fringe
Take your favorite prom looks to new heights with a little bit of feathers and fringe. A compilation of 2023's hottest prom styles just wouldn't be complete without a mention of feathers. Often used to enhance hems, feathers and fringe make any prom dress a little more special. The unique addition softens up edges and adds a playful touch.
Bold, Beautiful Neon
There has never been a better time to be a fan of neon colors than 2023. Bolder, brighter and better than ever, this year's prom dresses are rewriting the rules for prom fashion. Let your dress speak for itself by choosing a show-stopping dress in a bright neon. From bright pinks to electrifying blues, no color is too bold, too bright or too eye-catching for prom.
Two-Piece Dresses
In 2023, promgoers are bringing back the two-piece prom dress. Pair a crop top with a long skirt and show as much or as little skin as you'd like. The two-piece trend allows you to embrace not just one look, but two! Coordinating tops and bottoms make it easy to pull together an edgy, exciting look with a little bit of sass.