Find the Perfect Dress for Prom at Your Local Boutique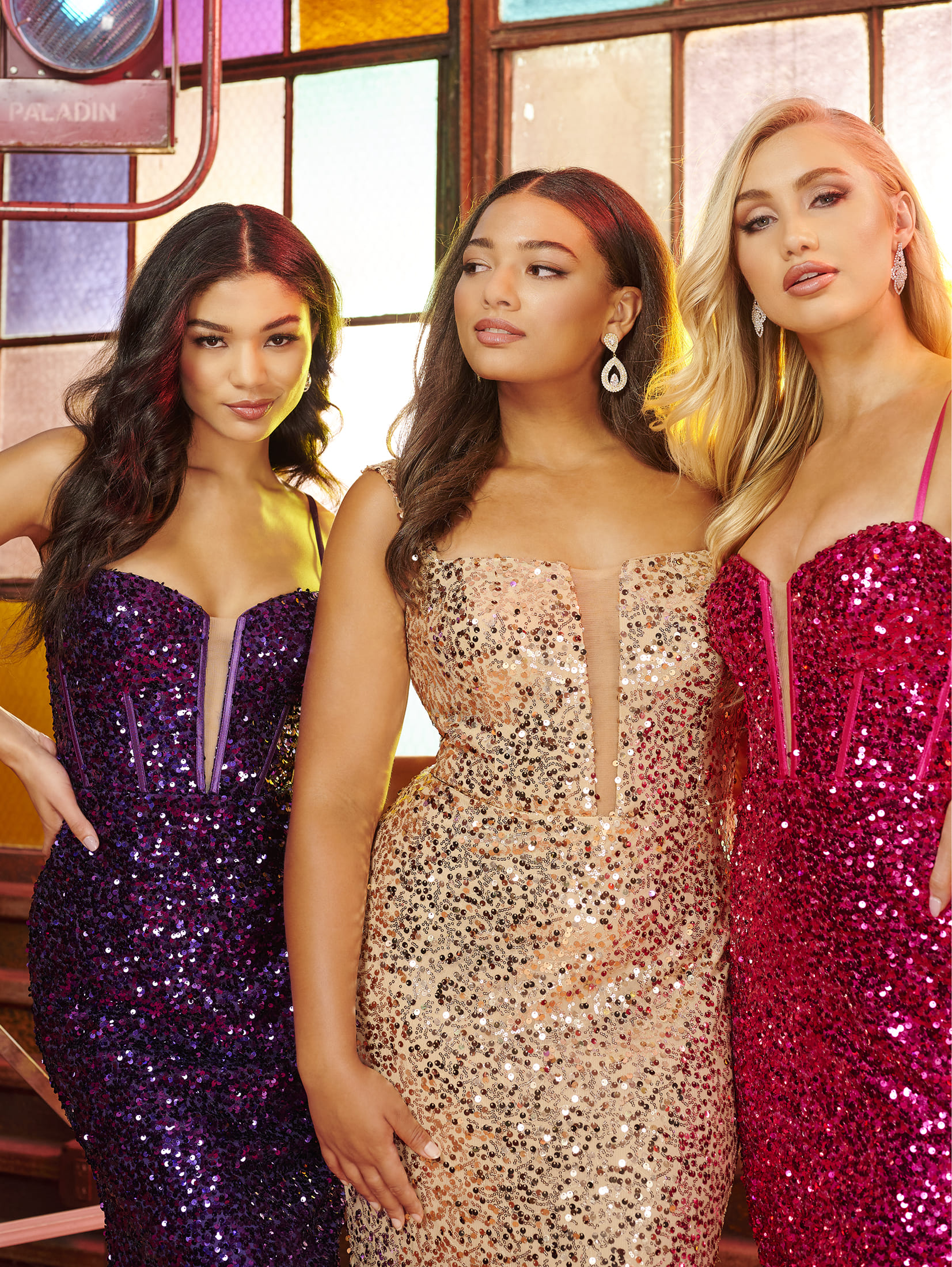 As the end of the school year approaches, so does prom. If you're gearing up for an Anderson, South Carolina or nearby area prom, remember that there are plenty of other girls searching for that perfect dress and as a result, many of the local standby stores may be pretty well cleared out. Just think: with so many girls looking for that perfect dress, it's no wonder that those stores in the malls get overwhelmed. The only way to get the dress YOU want before the mad rush is to head to a boutique that has the best selection of Anderson prom dresses. So where to go? What to do? Check out Dimitra Designs in nearby Greenville, SC? There are plenty of prom dresses to choose from and even accessories for your prom dress, and we are here to help with every step.

Dimitra Designs isn't like other Anderson area prom dress stores. In fact, we're so much more than that. Besides offering Anderson 2024 prom dresses in a rainbow of colors and variety of styles, we also carry the shoes and accessories you need to complete your prom look, just in time for that special night. The best part? You won't have to worry about showing up in the same dress as another girl because our selection offers so much more in the Anderson 2024 prom dresses department.

Hot corset dresses, pageant gowns, princess ball gowns, Oscar night stunners, short mini dresses, tea length dresses, sweetheart necklines, halter styles, prints, embellishments, ruffles, satin, chiffon ... you name the dress detail and we're sure to have Anderson prom dresses to match. Plus, we have gorgeous, right-off-the-runway styles of prom dress from top designers like Jovani, Sherri Hill, Tiffany Designs, Alyce Paris, La Femme, Morilee and more, including our own exclusive line of Anderson 2024 prom dresses. Trust us - if you want a one-of-a-kind dress for your prom, you'll get it when you shop at either PromHeadquarters.com or in store at Dimitra Designs in Greenville, SC. Preview our selection on PromHeadquarters.com.

Once you find your dress, you need all the accessories. Dimitra Designs carries jewelry, shoes, hair accessories and evening bags, among other accessories. Complete your full look all in one place, where you can try on all of our styles, and find what works best for you.
Find Anderson 2024 Prom Dresses Today

Check out our selection online at PromHeadquarters.com or you can also stop in to our Greenville, SC location (just minutes from Anderson) at 303 N Pleasantburg Drive, right across the street from the Krispy Kreme. Have questions? Want to learn more about our selection of Anderson 2024 prom dresses? Give us a call at 864.467.0801 and we'll be happy to guide you toward the perfect dress for any occasion.