You're excited for prom, and you've already found your perfect dress and a pair of shoes that you can dance the night away in. Everything is all set, right? Almost. Before your prom look is complete, you need to take care of your hair. Whether you wear it up or down, a good hair accessory can put the perfect finishing touch on any prom look. Check out Prom Headquarters' guide to choosing the perfect prom hair accessories for some expert guidance and inspiration.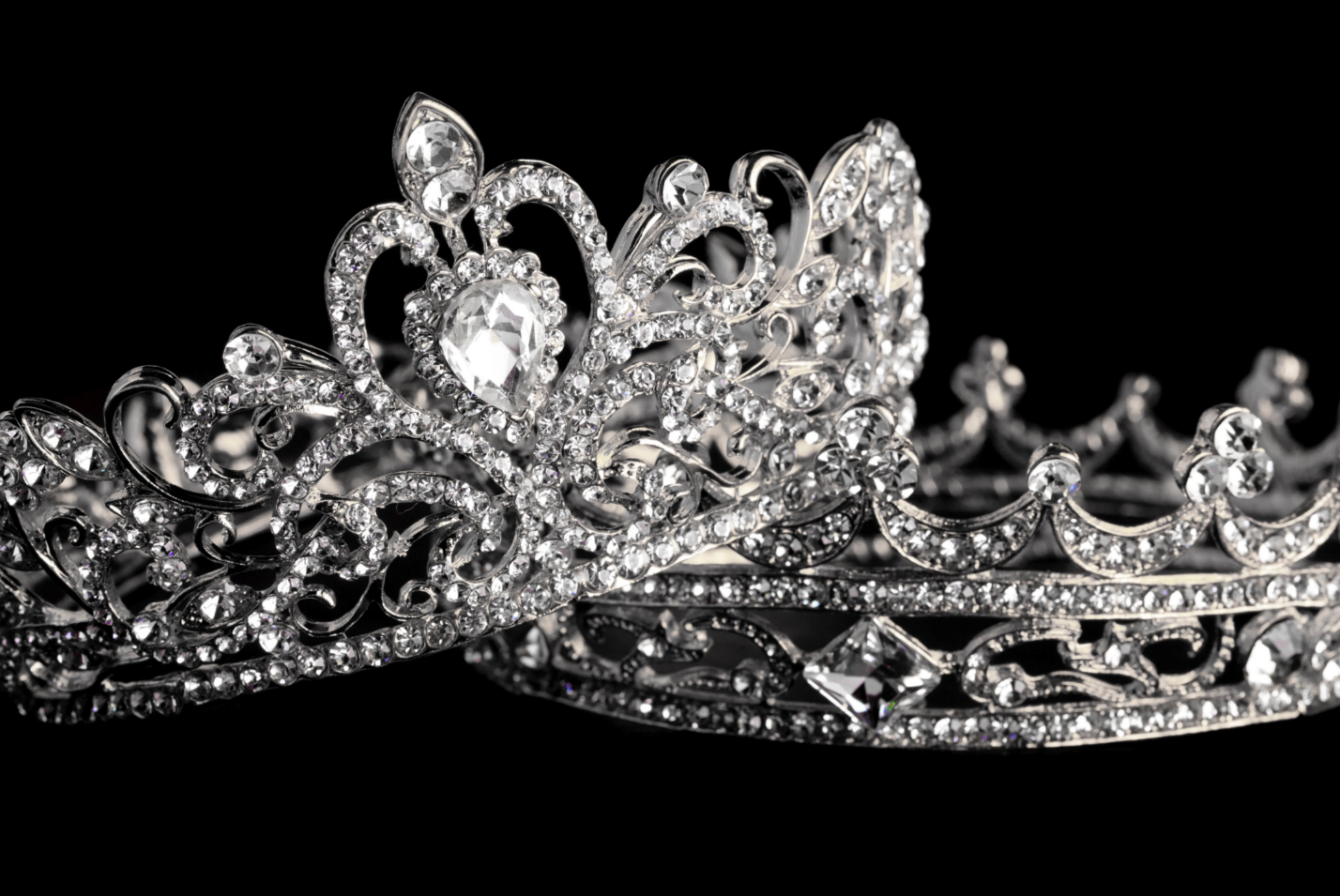 Crowns and Tiaras
Every girl wants to feel like a princess on prom night, and what better way to do that than to wear a literal crown? At Prom Headquarters, we carry an impressive selection of crowns and tiaras that are sure to make your special night feel even more special. Set with sparkling gems, our tiaras are perfect for prom courts, homecoming queens or anyone who wants to make a statement.
In fact, even if you're not part of the royal court, you can still look regal by embellishing your prom look with a small crown or tiara. When worked into an elegant updo, a sparkling headpiece can add just the right amount of shimmer and shine. If you want a more subtle look, our smallest tiaras aren't much larger than a headband, but add an impressive amount of sparkle. Pair your new headpiece with a glitter prom dress and you'll really have all eyes on you.
Headpieces
If a crown or tiara is a bit too much for your taste, you can still get all the sparkle and shine by opting for a headpiece instead. Some headpieces go around the head and rest on the top of the forehead, unlike a crown or a tiara, which stands up on top of the head. Choose a style with dangling elements to channel the glamour or Old Hollywood, or opt for a simple floral style. These shimmery headpieces look great with any prom dress color. Other styles of headpieces don't rest on the forehead, but can instead be clipped into the side of your hair or worn as headbands. Keep reading to learn more about those!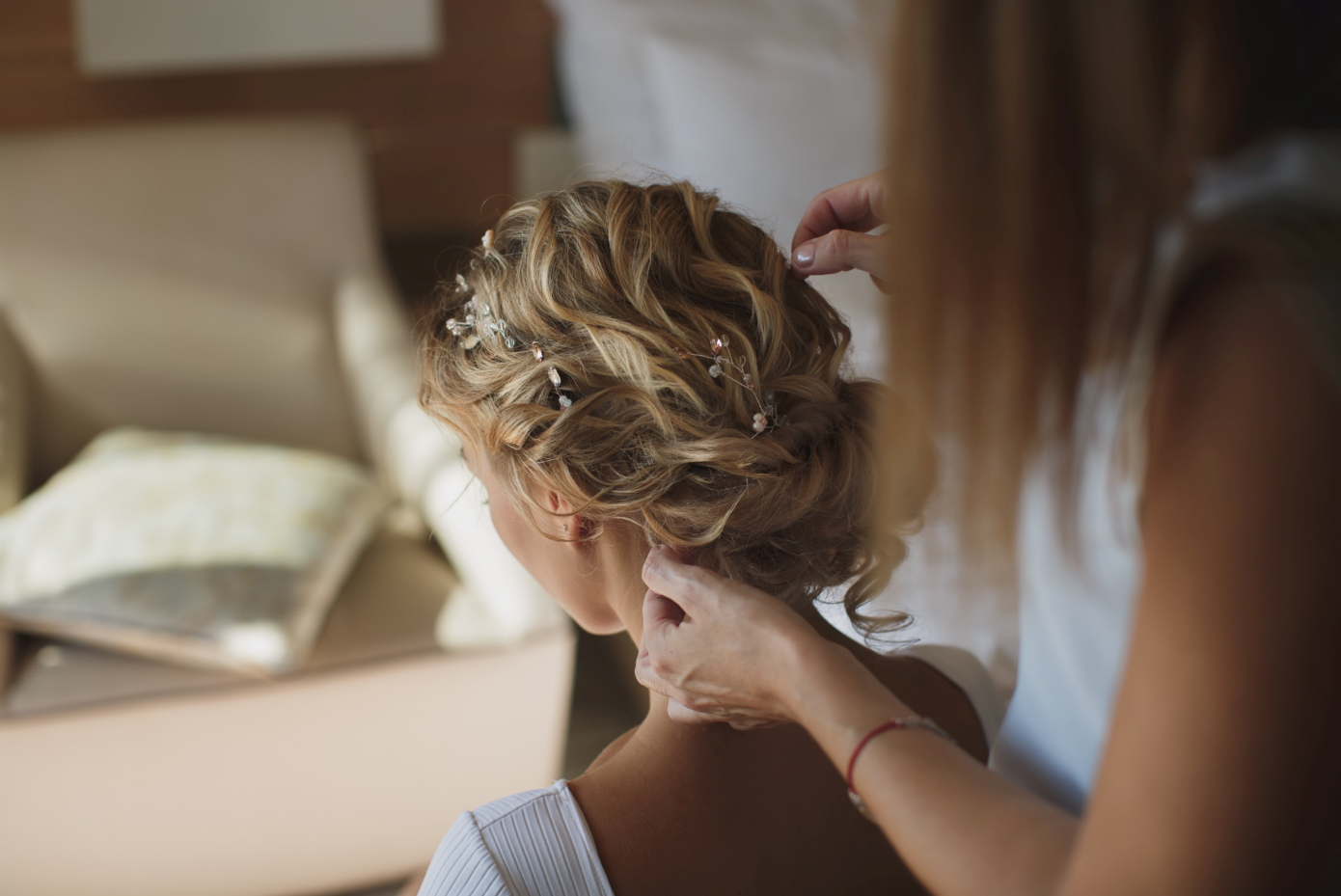 Head Bands and Hair Clips One of the more subtle ways to add sparkle and interest to your prom look is to add a sparkly hair clip or head band. Made with plenty of rhinestones to reflect light and truly dazzle, our head bands and hair clips come in a wide range of styles. Many channel floral influences with petals and vines, while other styles look like feathers or gentle waves. Head bands are great when you want to wear your hair down, while hair clips can add structure to your updo and some extra sparkle. Head bands and hair clips range in style from simple to ornate, so you can easily match the level of ornamentation to your prom dress as well as the style of your bracelet or other jewelry.
Find the best selection of prom hair accessories at Prom Headquarters and put the finishing touch on your favorite prom looks. Whether you plan to wear your hair up or down, our prom hair accessories can make any hair style truly special.