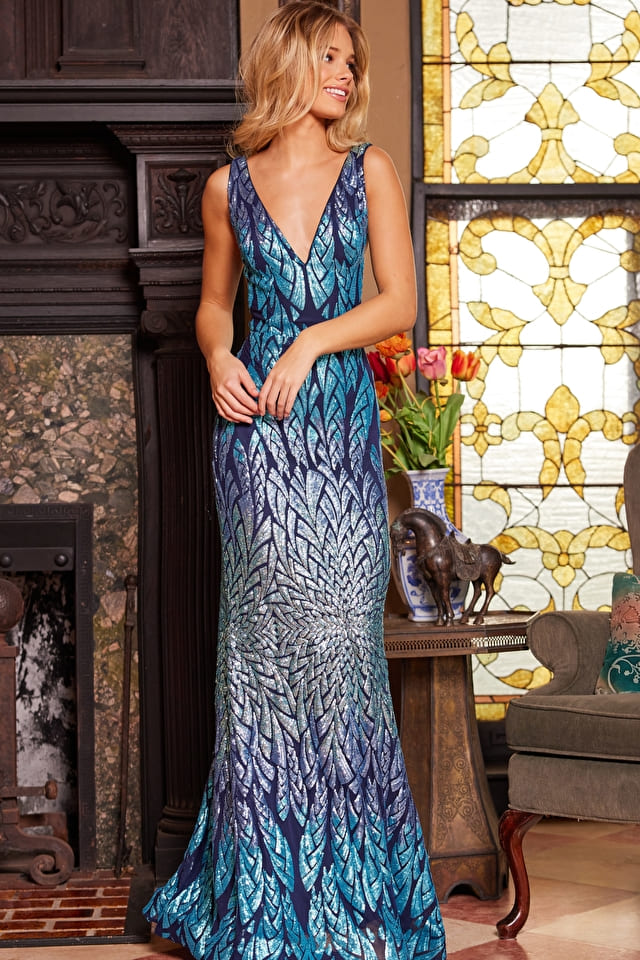 You have a vivid personality, and you love to inject your personality into everything you do, and of course everything you wear! If that sounds like you, then Jovani Prom Dresses are a must for your Prom! Jovani prom dresses are known for their always interesting and lively style, and are perfect for the girl who wants her prom dress to show off her great personality!
Trendy Jovani prom dresses come in styles for every fun personality out there read on to find the perfect Jovani prom dress to complement your personality!
Chic Sophisticate If you can't tear your eyes away from the pages within Vogue and absolutely adore a sophisticated style, try a fit and flare dress with a thigh-high slit. This style hugs your curves and makes you look taller, perfect for the girl who wants to look elegant and sophisticated.
Nature Lover Do you love all things organic, and would rather spend time alongside the calm trees and birds rather than at the mall? Express your love for nature with earth tones and floral patterns. Feel like a bohemian princess in light lace, or ruffles of floral organza.
Pretty Princess Diamonds and pearls are your favorite accessories, and you feel the world would be just a bit happier if it was painted pink. Jovani prom dresses are an excellent choice for you, with several pink choices such as Barbie Pink, Hot Pink, and Flamingo Pink.
Hollywood Starlet Do you have silver screen dreams? Jovani prom dresses are designed for the Hollywood actress in all of us, and the whole ballroom will light up when you walk in wearing a dress with fun fringe. This Flapper-style element is a great way to invoke the fun spirit of 1920's Hollywood at your prom!
Daring Diva Miss Diva, you are a gem! You aren't afraid to stand up for your convictions and certainly do not have a fear of confrontation. We commend your daring style and have several Jovani prom dresses for you. Try a slinky fit and flare dress with bold geometric designs and a sexy thigh-high slit to show everyone how daring you are.