You're probably pumped thinking about finally getting to shop for your perfect prom dress. As you prepare to begin browsing, Prom Headquarters has a few pointers to keep in mind before you say yes to the dress.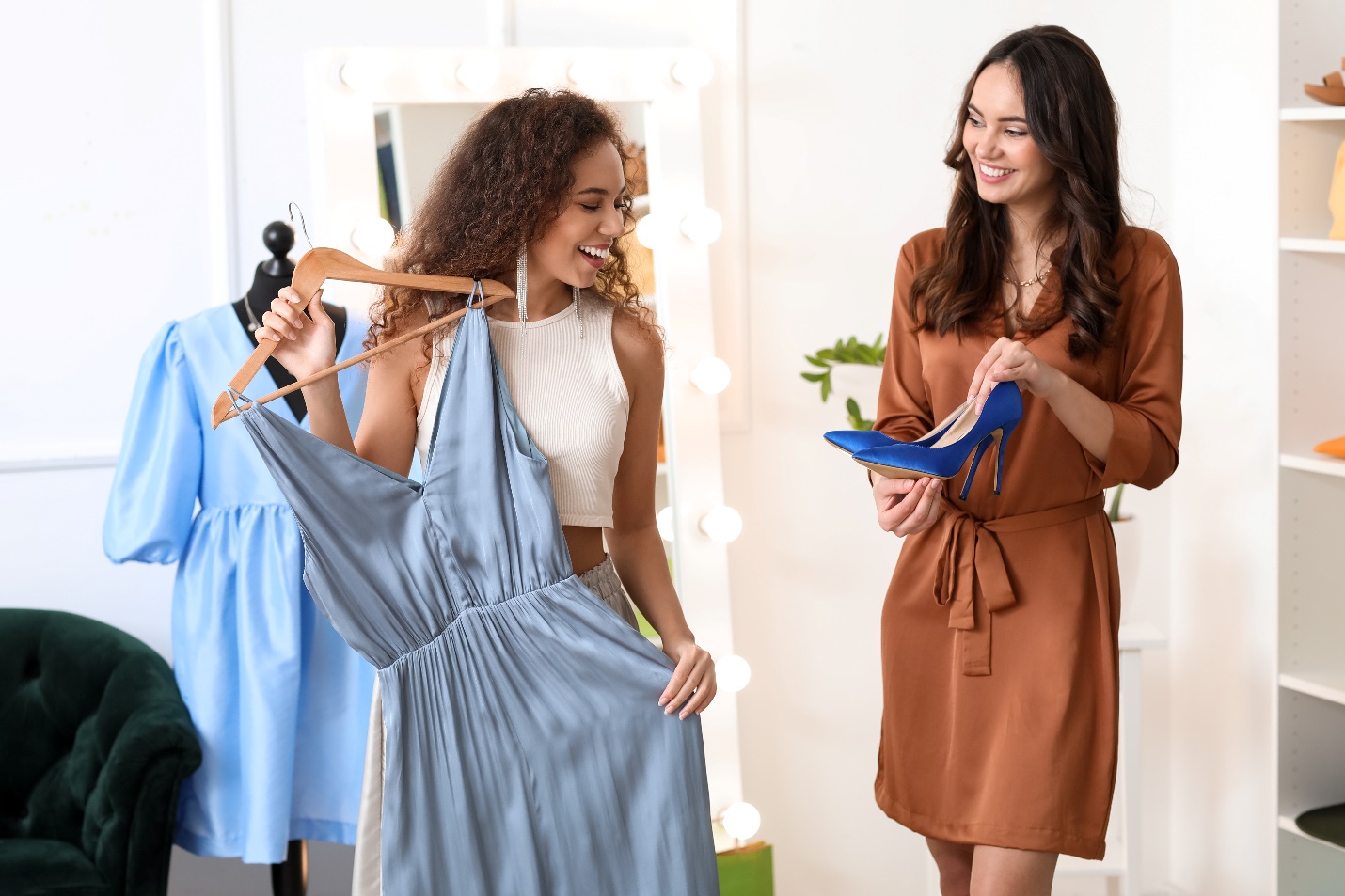 1. Materials matter.
The biggest difference between any two prom dresses is what they're made of. For example, lace wears differently and offers a much different look than velvet. As you try on dresses, make sure to try on several different materials to get a feel for how each one looks moves. You might be surprised to find that the materials you originally preferred are not the most comfortable or flattering.
2. Accessories can make any dress shine.
The best way to personalize your prom dress is by adding fun accessories. Make sure to leave room in your budget for headpieces or crowns, jewelry and shoes to make your prom look pop. Even a simple, minimalist dress can become the center of attention when properly accessorized.
3. Sizing matters.
Know the difference between juniors, misses and women's sizes before you start your search. Knowing what your real size is (and better yet, knowing your measurements) can make a big difference when hunting for a prom dress. Getting a gown that's as close to your actual size as possible can minimize alternations needed and help save space in the budget for accessories.
4. Undergarments are important.
Your dress won't look right without the right undergarments. When you head out to look at dresses, make sure to grab a good strapless bra. A strapless bra will work with the most styles of dresses and will be hidden enough that you can really tell what the bodice looks like and how it fits.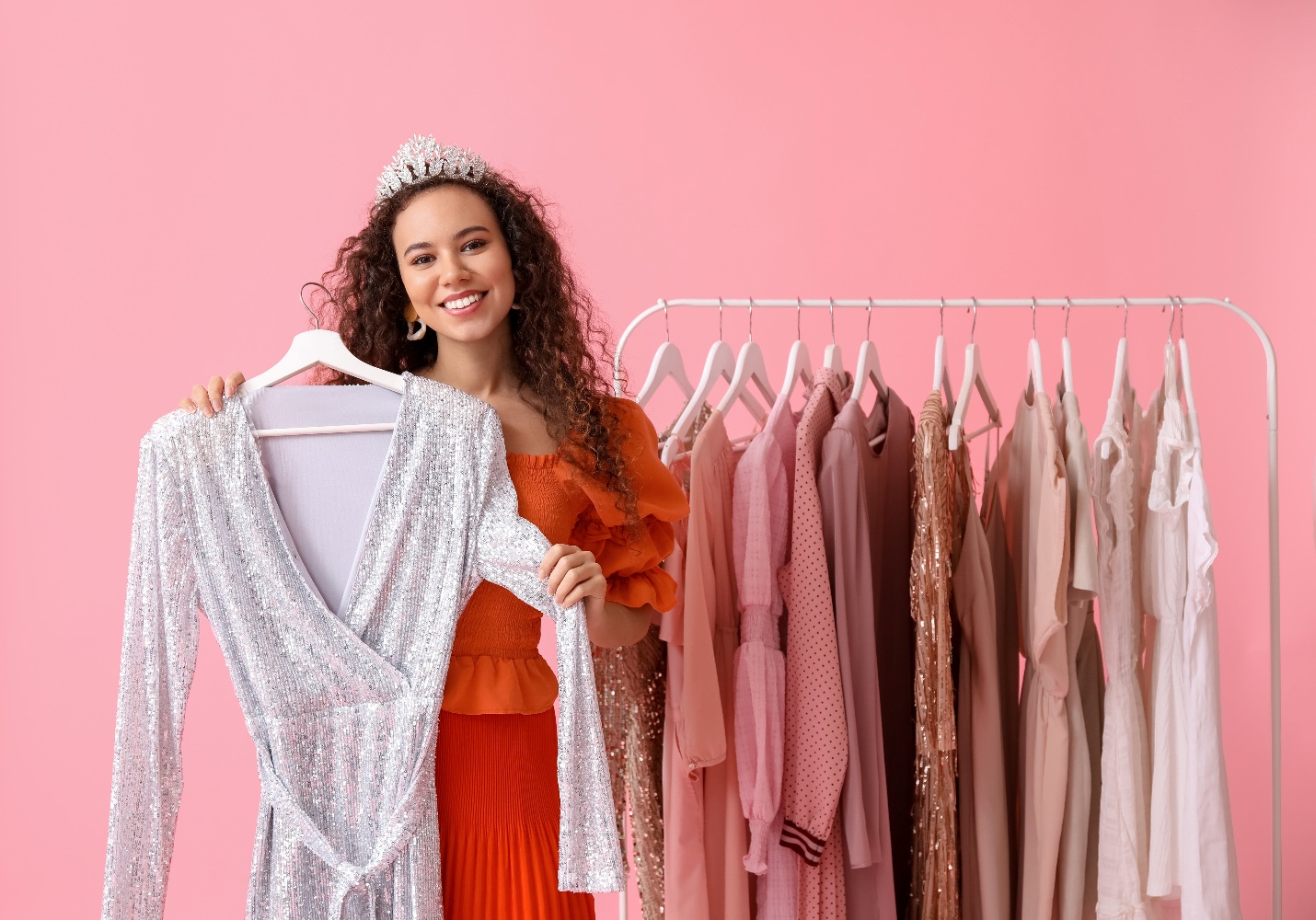 5. Your favorite color might not be the right color.
You might love pink, but that doesn't mean a pink prom dress is necessarily the right color for you. Explore different colors than those you would normally wear - you might just find the perfect shade for your skin tone. You can also try on dresses with glitter or sequins, even if you're usually hesitant to draw attention to yourself. You might find yourself loving something you didn't expect to!
6. Shop early and beat the rush.
This one's simple: Don't wait until the last minute to buy a prom dress. Shop early and beat the rush. Plus, you'll get the best selection of gowns to choose from and the widest range of available sizes.
7. Have a budget in mind.
It's easy to spend more than you meant to on prom between the dress, the shoes and the accessories, but heading to the store or logging onto Prom Headquarters with a clear budget in mind can help prevent you from falling in love with a dress you can't afford. Be sure to factor in alternations, shoes and any jewelry or accessories you may want to add.
8. Don't overlook the on-sale styles.
When you shop for your prom dress at Prom Headquarters, you'll find dresses from a wide range of renowned prom dress designers. Gorgeous dresses made by these same designers are featured in our clearance section. Be sure to stop by this sale section and see if you can score a great deal on the designer dress of your dreams!